Nineteen year old mare saved from slaughter March 2020
Relaxing and loved in Texas !
Possibly available for adoption at some point
♥
March 17th 2020 ~
'Freedom Ride on the Soul Train~'
---
March 14th 2020 ~

A loose lot mare 'Tag 5541' trots nervously around the concrete ground of Kaufman Kill Pen , unsure where she is, or why.
Something special about her…. and I watched her for days before posting her.
Upon DOING so, a friend on Twitter looked up her papers and lo and behold . . .
This girl has quite the story to tell.
Bred by 'Bud Rankin' in 2001 , producer of MANY fine offspring, and a stunning mare…..
I sincerely doubt he ever thought the girl would end up in such a place , even after his death in July 2013.
I will do more looking in to this later, for I find it sad on many levels.
For today . . . we get her out of there.
Bail ~ $875
Transport ~ $150
Let's get this girl home to a a life she has MORE than earned.
---
Lots 160 through 172 are from Legacy breeder Roy "Bud" Rankin
---
legacy breeder Roy "Bud" Rankin of lodgepole, Nebraska, developed a love of horses early. Riding before he could walk, he grew up working cattle on the wind-washed Great Plains during the "dirty '30s". Bud served in the uS Army as a demolitions expert and, while stationed in Germany, galloped racehorses at a nearby farm. After being honorably discharged from the Amry as a corporal, he returned home to spend his life ranching and raising good American Quarter Horses When Bud met Nancy, who eventually became his wife of more than 54 years, he introduced her to his horses before he even introduced her to his parents. "Shortly after we met," Nancy recalls, "he took me one night out to the ranch. He turned on the floodlights, helped me out of his fancy '57 Chevy and told me to wait there. He then went to the barn and led out Cotton eye Baldy, the herd sire at the time. He was so proud of him. Being a city girl, it took me a few years to realize just how significant that special introduction was to him". Bud registered his first American Quarter Horse in his own name in 1957. Then chestnut filly, named Ramona Ann, was by Peppy Red and out of the Cotton eye Baldy mare lady dashaway. Over the course of more than 60 years, Bud bred 937 horses, carrying a high percentage of Hancock blood. His favorite horses were verstile horses with good size and bone, a horse you could do something with. He emphasized good legs, bone, speed, brains, and disposition. "This truly was his passion", Nancy says. "Winter evenings would find him with pad and pen, laying out the coming spring's program". The horses were bred and foaled in pastures, with each stallion having his own pasture of mares. The stallions lived together in a large corral during the winter, and those not chosen for breeding would also live together the remainder of the year- a testament to their kind temperment, notes Nancy. "Bud never forgot a horse or where he had seen him or her", Nancy says. "And pedigrees, he knew them all by heart. Visitors were always astounded by his lengthy pedigree knowledge"! Horses branded with the "quarter circle double H" earned AQHA points in western pleasure, team penning, dally heading and heeling, tie down roping, and pole bending. "Bud could make a good horse, and he sold some good ones he was riding", said fellow Nebraska horseman Craig Haythorn. Sadly, Bud died July 7, 2013. Survived by Nancy, daughters Becky and Faye and their families, his legacy will live on in the good horses he has bred for generations.By Andrea CaudillAQHA Journal, January 2014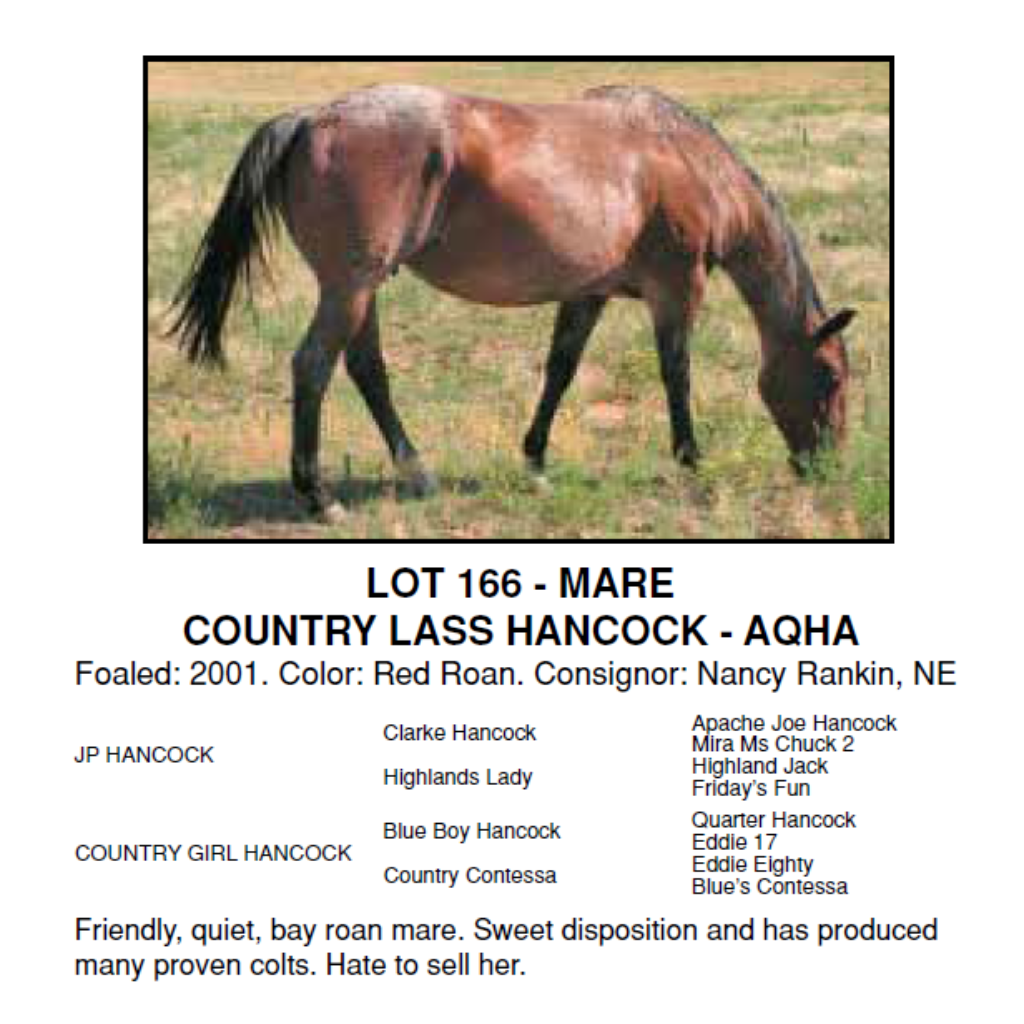 When goal is reached for a horse being fundraised , funds sent Soul Horses LLC to to assist are non-refundable.